About sirona
Sirona Biochem was founded in 2009 by its current Chairman and CEO, Dr. Howard Verrico. The Company's first transaction was to acquire an exclusive global license to TFChem's proprietary diabetes drug, the SGLT2 Inhibitor.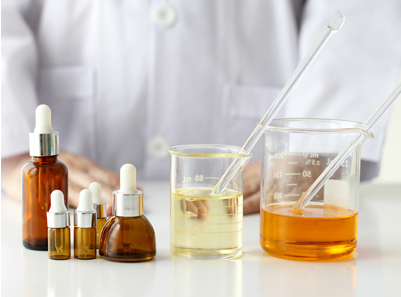 In 2011, Sirona Biochem went on to acquire TFChem's entire platform and development laboratory in Rouen, France. As a result of the transaction, the founder of TFChem, Dr. Geraldine Deliencourt-Godefroy, became the largest shareholder and Chief Scientific Officer of Sirona Biochem.
The value of Sirona and TFChem lies within the proprietary chemistry technology and the team's expertise. TFChem has developed a fluorination chemistry that can improve the pharmaceutical qualities of carbohydrate-based molecules by stabilizing them. Carbohydrate molecules perform a variety of roles in living organisms and are essential to life. Their importance to life makes them valuable for the development of therapeutics and cosmeceuticals, but while they have broad application potential, they are extremely challenging to develop. Sirona has overcome the challenge of stabilizing carbohydrates to develop safer, more effective cosmetic and pharmaceutical active ingredients.
The proprietary chemistry technique developed by TFChem has allowed Sirona to explore the immense commercial opportunities that carbohydrate-based molecules offer.
Sirona Biochem's development focus is centered around three high-valued programs. Each program is selected based on core expertise in the area, market potential, development timeline and high return on investment.
This chemistry method can be applied to drugs in development to improve their properties, discontinued drugs that may have been shelved for stability reasons, or for the development of new products for cosmetics and biological manufacturing and can maximize the commercial value of carbohydrate-based molecules.