Vancouver, Canada – April 25, 2023 – Sirona Biochem Corp. (TSX-V: SBM) (FSE: ZSB) (OTC: SRBCF) ("Sirona") is pleased to announce that the clinical trial results, for novel anti-aging compound TFC-1326, has exceeded even high expectations on key criteria.
The trial, which was completed by a leading contract research organization in Paris, France, was independently financed by Sirona to be able to share the results with interested partners without restrictions. Full results will also be published in a scientific journal.
The clinical trial was designed to assess the compound's efficacy to reverse aging facial skin, including restoring lost volume and reducing fine wrinkles. The formulation is a cream base with TFC-1326 at a concentration of 1% and no other active ingredient.
The following key scientific results were shown during the trial:
The following results were collected from participants:
80% of participants felt their skin was firmer.
90% of participants felt an improvement in the quality of the skin.
100% of participants reported the product was well tolerated, even on sensitive skin.
95% of participants reported being happy with the product.
75% of participants reported a visible reduction in wrinkles.
90% reported improved skin hydration.
Both measured and subjective parameters showed continued improvement through the 12-week study, indicating further improvement likely with longer use.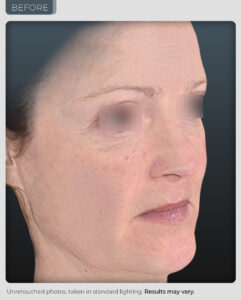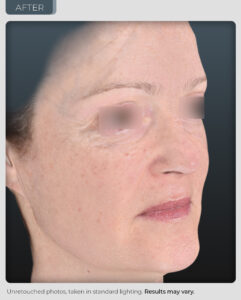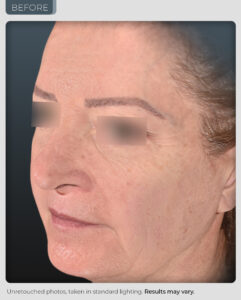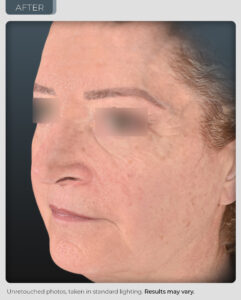 The results support the strong preclinical data including clinical safety data. A basic formulation was utilized in the clinical trial to confirm all benefits were specifically attributable to TFC-1326 and not other active ingredients.
"We have achieved results that exceed those seen from currently marketed anti-aging therapies. Our photographic results show a remodeling effect of the jowl and cheek area which is truly unprecedented in topical application. In the world of aesthetics positive visual results delivered safely, without adversity is an ultimate gaol and has been achieved during this trial. We believe even more outstanding results are possible through planned modifications in our formulation and knowledge we have gained from this study", reports Dr. Geraldine Deliencourt-Godefroy, Chief Scientific Officer.
Sirona is currently engaging industry experts to determine the best path forward to commercialize TFC-1326. Further updates will be provided once the strategy is finalized.
About TFC-1326
 The concept for the anti-aging library related to TFC-1326 was initiated by Chief Scientific officer Dr. Géraldine Deliencourt-Godefroy. The innovative chemistry is based on the naturally occurring antifreeze glycoproteins found in polar fish. TFC-1326 is now a clinically proven breakthrough anti-aging compound. Sirona has achieved the goal to develop a non-invasive anti-aging skin care compound which is safe, easy to use and truly effective. TFC-1326 could be a stand-alone product for anti-aging or an adjunctive option to Botox® and dermal filler treatments depending on consumer goals.
About Sirona Biochem Corp.
Sirona Biochem is a cosmetic ingredient and drug discovery company with a proprietary platform technology. Sirona specializes in stabilizing carbohydrate molecules with the goal of improving efficacy and safety. New compounds are patented for maximum revenue potential.
Sirona's compounds are licensed to leading companies around the world in return for licensing fees, milestone fees and ongoing royalty payments. Sirona's laboratory, TFChem, is in France and is the recipient of multiple French national scientific awards and European Union and French government grants. For more information, please visit www.sironabiochem.com.
BOTOX COSMETIC® is a registered trademark of Allergan Inc
For more information regarding this press release, please contact:
Investor Enquiries:
Email: Info@sironabiochem.com
Neither TSX Venture Exchange nor its Regulation Services Provider (as that term is defined in policies of the TSX Venture Exchange) accepts responsibility for the adequacy or accuracy of this release.
———————————————
 Sirona Biochem cautions you that statements included in this press release that are not a description of historical facts may be forward-looking statements. Forward-looking statements are only predictions based upon current expectations and involve known and unknown risks and uncertainties. You are cautioned not to place undue reliance on these forward-looking statements, which speak only as of the date of release of the relevant information, unless explicitly stated otherwise.  Actual results, performance or achievement could differ materially from those expressed in, or implied by, Sirona Biochem's forward-looking statements due to the risks and uncertainties inherent in Sirona Biochem's business including, without limitation, statements about: the progress and timing of its clinical trials; difficulties or delays in development, testing, obtaining regulatory approval, producing and marketing its products; unexpected adverse side effects or inadequate therapeutic efficacy of its products that could delay or prevent product development or commercialization; the scope and validity of patent protection for its products; competition from other pharmaceutical or biotechnology companies; and its ability to obtain additional financing to support its operations. Sirona Biochem does not assume any obligation to update any forward-looking statements except as required by law.